Digital signing of documents was already growing in popularity before 2020 came along and brought Covid, lockdowns, and remote working into all of our lives. Since then, digital signing has accelerated even faster to become an established part of business life.

In the Clinical sector, digital signing may not be quite so familiar for all patients. We are used to digitally signing for parcels and packages but less so for goods and services. You may need to explain the benefits and legalities of digital signing to some of your patients, and to your team, so we have put together a simple guide to help you.

To keep things clear & simple for you, we have identified five key advantages of digital signatures and how they can help your business and your patients.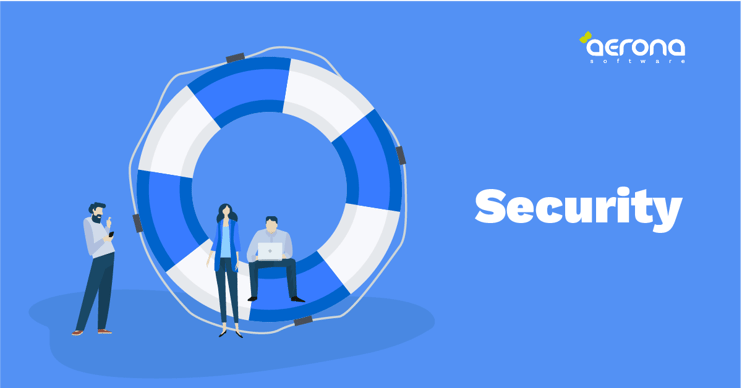 Security
The key question that many people have around e-signing is that of security. We are often asked if digital signatures are safe and if they are legally binding?
In short, in the vast majority of countries a digital signature is considered to be legally binding if the identity of the signatory can be verified and the document cannot be edited once the signature is added.
Using a dedicated patient portal can help with the identity verification process, and modern encryption helps to ensure that documents are securely locked after signing. These processes are often regarded as safer and more robust than a physical signature on paper.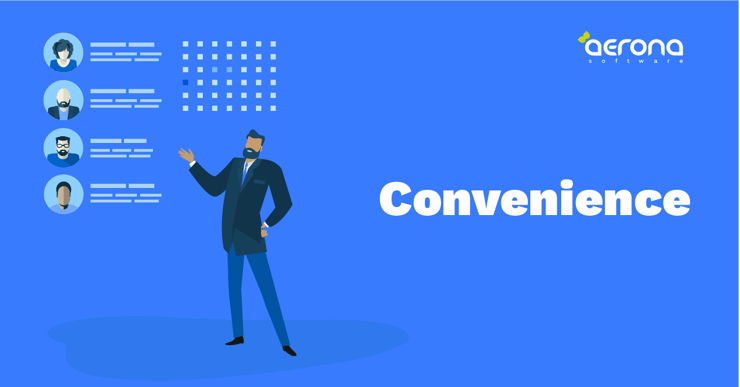 Convenience
The most obvious advantage of digital signing of documents is the convenience that they offer. A document can be emailed, or securely issued through a Patient Portal, directly to a patient's device and land in their inbox.
The patient then simply opens the document, completes the signing and returns it to the Clinic. The whole process takes less than a minute and can be done from the palm of your hand.

The most advanced solutions offer functionality such as Design&Sign, to allow Clinics to design and issue as many customised forms and documents as they wish for secure online signing, offering savings on postage as well as taking patient engagement to the next level.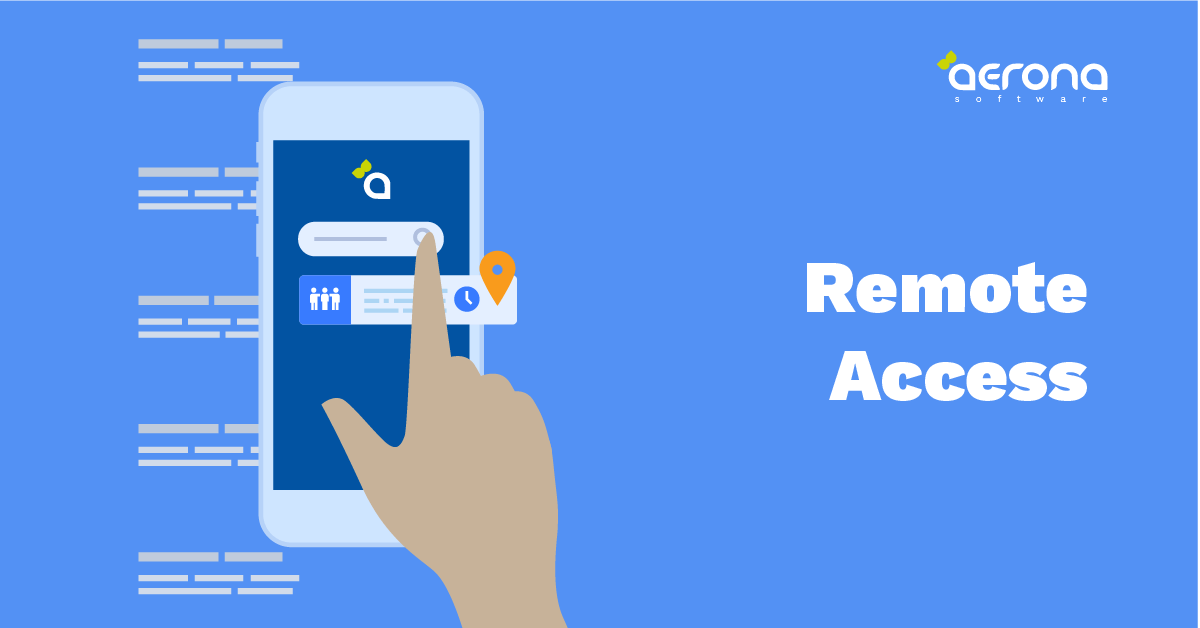 Remote Access
E-signing removes the need for a patient to physically sign any document, whether it is a treatment plan, consent form, payment approval or change of details.
There is no longer any requirement to post documents and hope that they are returned, or to wait until the patient is in the Clinic and hope that they don't leave before they have signed them.
Documents can be sent and returned prior to appointments or treatments and decisions made with plenty of time to ensure that they are fully informed.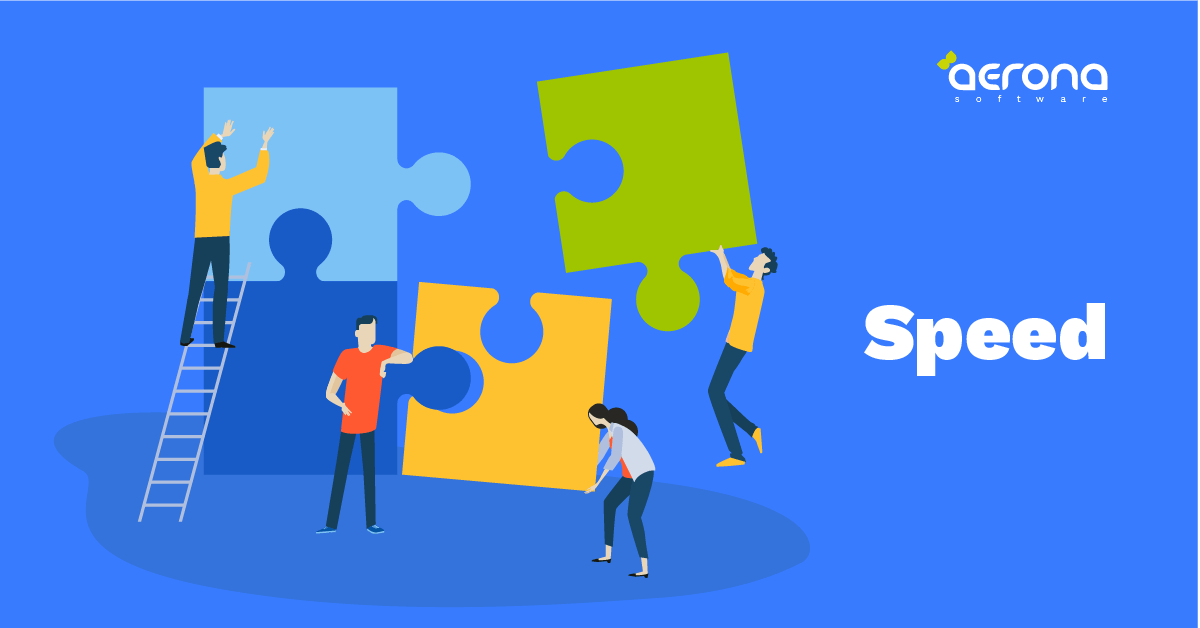 Speed
One of the key advantages of a digital signature is the speed with which a document can be created, issued, signed and returned.
The whole process is almost instant if there is an urgent requirement for a document to be returned. Add to this that fact that there is no more printing of documents, posting or filing, and you have also saved admin time and costs - whilst delivering real efficiency for your patients.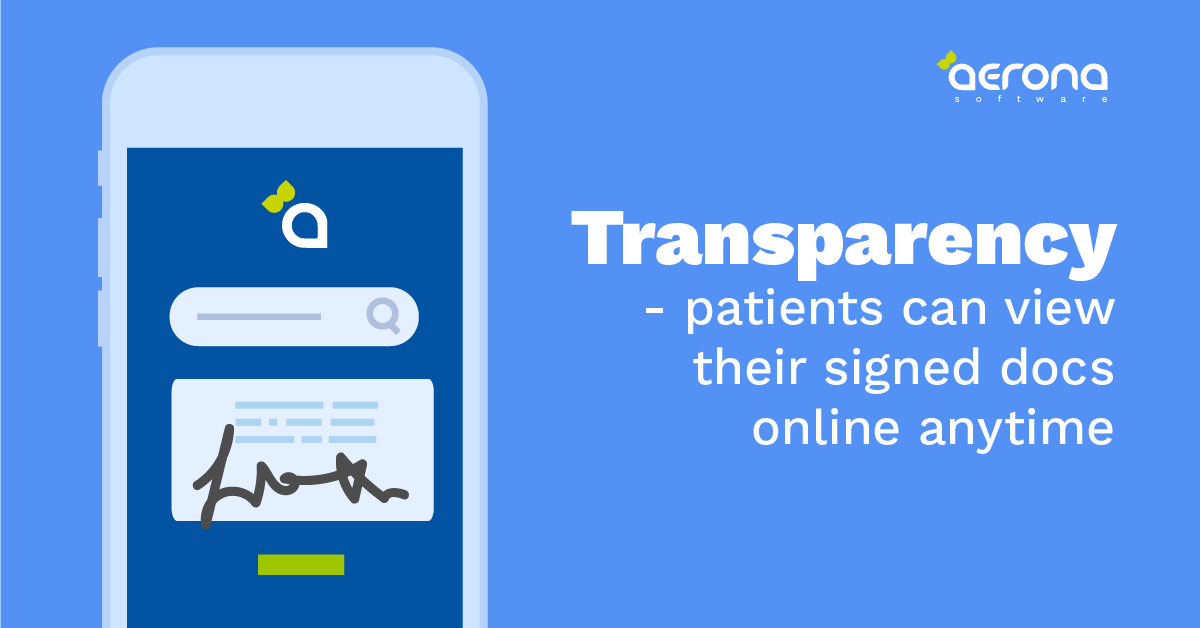 Transparency
Digital signing all takes place online, with a full digital record of the transactions.
A good quality practice management system will offer full back-ups of all documents and transactions which can be inspected at any time. The capacity for human error in the process is minimised or even removed and both you and your patients have the peace of mind that there is a record of what has been authorised, by whom and when.

Digital signing really is a simple but effective tool that every modern practice should be embracing. An increasingly common part of our daily lives, e-signing offers significant advantages for a clinic and its patients.
Tools such as Aerona's Patient Portal and Design&Sign make digital signing a seamless part of the patient journey and an added tool for patient engagement across your practice.


For more information about AeronaClinic's digital signing tools, get in touch with our team today!